What is Smarkets?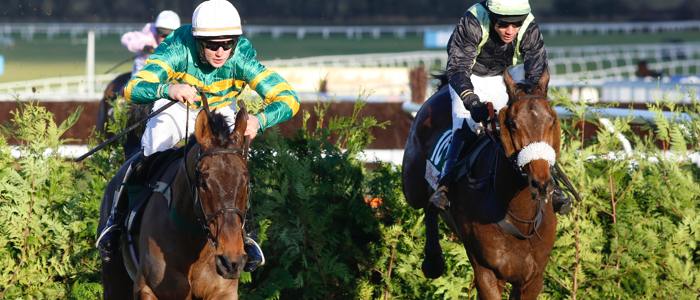 Smarkets is a betting exchange offering you a modern, fairer way to bet and trade on sports, politics and current affairs. Here we explain the benefits to betting with Smarkets over traditional bookmakers.
As a betting exchange, Smarkets facilitates peer-to-peer betting where users set their own odds and bet against each other - you can simply bet on an outcome like you would at a bookmaker, or set your own odds. This works similarly to a stock exchange, with users buying (backing) and selling (laying) odds on particular outcomes. Want to know more? Learn what a betting exchange is and how it works.
Why Smarkets offer the best odds
When betting with a bookmaker you can only bet on the odds they offer, which includes their margin - which can be as high as 20% - meaning they price markets in their favour with unfair odds - learn how to calculate betting margins and understand how they reduce your chance of being profitable.
In comparison, Smarkets offers more competitive odds, due to its nature as a peer-to-peer platform - the market is driven by supply and demand, which results in better odds compared to those of a bookmaker.
pitsAs an example, the video below shows how you would be 32% more profitable from a £10 bet on every winner at the 2017 Cheltenham Festival with Smarkets compared to a bookmaker.
Back or lay outcomes
Smarkets allows its users the ability to both 'back' and 'lay' an outcome. This gives you the ability to trade positions much like a broker would the stock exchange, assessing the market as the event moves from pre-game to in-play, and in turn giving you more opportunity to find value and make a betting profit.
Once you understand how simple it is to either place a back bet or lay bet on Smarkets, you have the perfect opportunity to take advantage of a new way of betting and the exciting opportunities Smarkets present.
Guarantee a profit
Given that Smarkets allows you to back and lay, you have the ability to trade out - place a bet on the opposite outcome to a bet you have already placed.
You can do this to guarantee a profit, reduce your exposure or cancel a previously matched bet on the same market.
Trading out couldn't be easier with the Smarkets trade out feature, but to improve your betting education you should first understand how to manually calculate a trade out on an exchange.
Industry-low commission
To facilitate peer-to-peer betting on the exchange, Smarkets charge an industry-low 2% commission on net market winnings only. If you make a net loss on a market, you do not pay commission.
Unlike a bookmaker, each bet has a winner, meaning Smarkets do not build a big margin into the odds. Instead, the odds on offer are a true reflection of what the users think is likely to happen.
Huge liquidity
There are no specific betting limits with Smarkets, instead the amount you can bet is determined by the liquidity - the amount available to bet in a particular market.
Smarkets liquidity is growing exponentially and is often industry leading for major football and horse racing events.
Everyone welcome
Given Smarkets don't mind if you win or lose, we welcome winning players, meaning you won't get banned, unlike at bookmakers, for being successful. In addition we also welcome matched bettors and arbitrage bettors.
Betting education
Betting with Smarkets will give you the best opportunity to become profitable over the long term, however you also need to understand betting.
That's why we are dedicated to educating everyone who has an interest in betting, and there is no better place to go than our betting education section. Here you will find industry-leading content from trading basics to more advanced betting and trading strategy.
Whatever your level of betting knowledge, you will find something to advance your education and ultimately improve your chances of being a successful bettor in the long term.
Apply this to betting
Now you understand what Smarkets is, the next step is to deepen your knowledge of betting through our education centre. Then you will be ready to take advantage of the exciting opportunities we present, and the best odds online.
---