Betting exchange vs. Bookmaker: What's the difference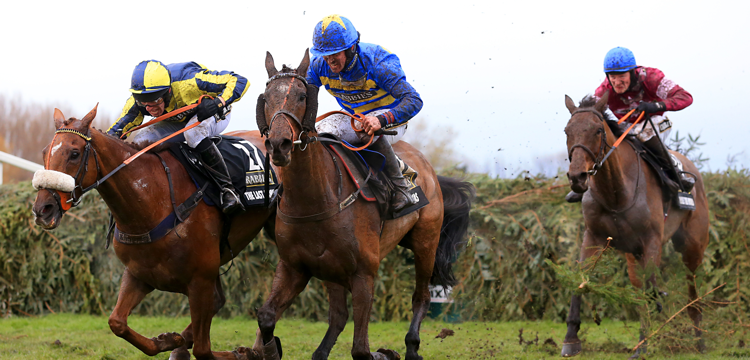 Here we explain the difference between a bookmaker and a betting exchange, and outline why a betting exchange offers more value, more opportunity to trade your position and less rigidity by allowing you to set your own odds.
Betting exchanges have disrupted the industry as more and more bettors realise the value of an exchange compared to traditional bookmakers.
An exchange offers a platform for bettors to trade the outcome of certain events, whether that be sport, politics or current affairs. It differs to traditional sportsbooks by allowing bettors to bet against each other, rather than a bookmaker.
Instead of being limited to the odds set by bookies, and only having the option to back a certain outcome, an exchange allows users to go head-to-head against each other by either backing or laying.
If you are familiar with traditional bookmakers, a betting exchange can appear daunting at first. But once you appreciate the differences, how they work and their substantial benefits, you will understand why a betting exchange is the best choice for any level of bettor.
Better odds means more value
When betting with a bookmaker you can only bet on the odds they offer, which includes their margin - sometimes as high as 20% - meaning they price markets in their favour with unfair odds. Click here to learn how to calculate betting margins and understand how they reduce your chance of being profitable.
In comparison, a betting exchange offers more competitive odds, due to its nature as a peer-to-peer platform - the market is driven by supply and demand, which results in better and more competitive odds compared to those of a bookmaker. This means you can win more for the same bet if you choose an exchange over a bookmaker.
As an example, the video below shows how you would be 32% more profitable from a £10 bet on every winner at the 2017 Cheltenham Festival with Smarkets compared to the named bookmakers.
Commission vs. betting margin
Commission is the fee Smarkets and other betting exchanges charge to facilitate peer-to-peer betting on an exchange. Learn how to calculate commission into odds on a betting exchange.
Smarkets charge an industry-low 2% commission rate on your net winnings for any given market. If you make a net loss on a market, you do not pay commission.
In comparison bookmakers effectively make money by balancing their books in a way which theoretically allows them to make money irrespective of the result, by building in a margin/overround into their odds.
By not relying on margins, betting exchanges can offer a much fairer representation - understand what betting odds represent - of each outcome's true probability. Therefore, even when factoring commission into the odds, Smarkets are often best-priced across the market.
Back and lay
When betting with a bookmaker you are restricted to just backing the winner, however betting exchanges allow their users the ability to both 'back' and 'lay' an outcome - so bettors can act as a 'bookmaker' by setting odds for an event, or the 'customer' by backing the odds set by other users on the exchange.
This gives you the ability to trade positions much like a broker would the stock exchange, assessing the market as the event moves from pre-game to in-play, and in turn giving you more opportunity to find value and make a betting profit.
Once you understand how simple it is to either place a back bet or lay bet on an exchange you have the perfect opportunity to take advantage of a new way of betting.
Setting your own odds
With a bookmaker you're restricted to the odds available for you to bet on, which have been set by the oddsmakers.
Instead of being limited to these prices, and only having an option to back the result, the betting exchange facilitates users to go head-to-head against each other and create their own odds - one backing and one laying.
Want better odds? Set them, and if they are within reason and another user is willing to take them, you will be matched.
Trade the market
In principle, trading on a betting exchange is identical to trading on the stock exchange. Instead of buying and selling shares, traders back and lay the outcomes of an event - it's not necessarily how much sports knowledge you have, but rather, the likely movement that will occur in the market.
The idea of trading the market is to guarantee a profit, reduce your exposure or cancel a previously matched bet on the same market - learn how to trade out of a market.
Bookmakers do offer the ability to use their cash out button, but this is restricted to certain events and has an additional margin built in.
Betting exchange no limitations
While bet cancellations, account closures and stake restrictions are common with bookmakers, betting exchanges do not employ these tactics because they are acting as an intermediary for users to back and lay, and therefore are not concerned about the outcome of the event.
When betting with an exchange, the amount you can bet is determined by the liquidity - the amount available to bet in a particular market - while all winners are welcome and accounts never closed.
Apply this to betting
Whether you're a casual punter, serious sports bettor or a trader, a betting exchange is the shrewd platform to place your bets with.
The betting exchange gives bettors more freedom to bet, better odds and won't restrict your account, unlike traditional bookmakers.
Trade Now
---