US Open tennis trading strategy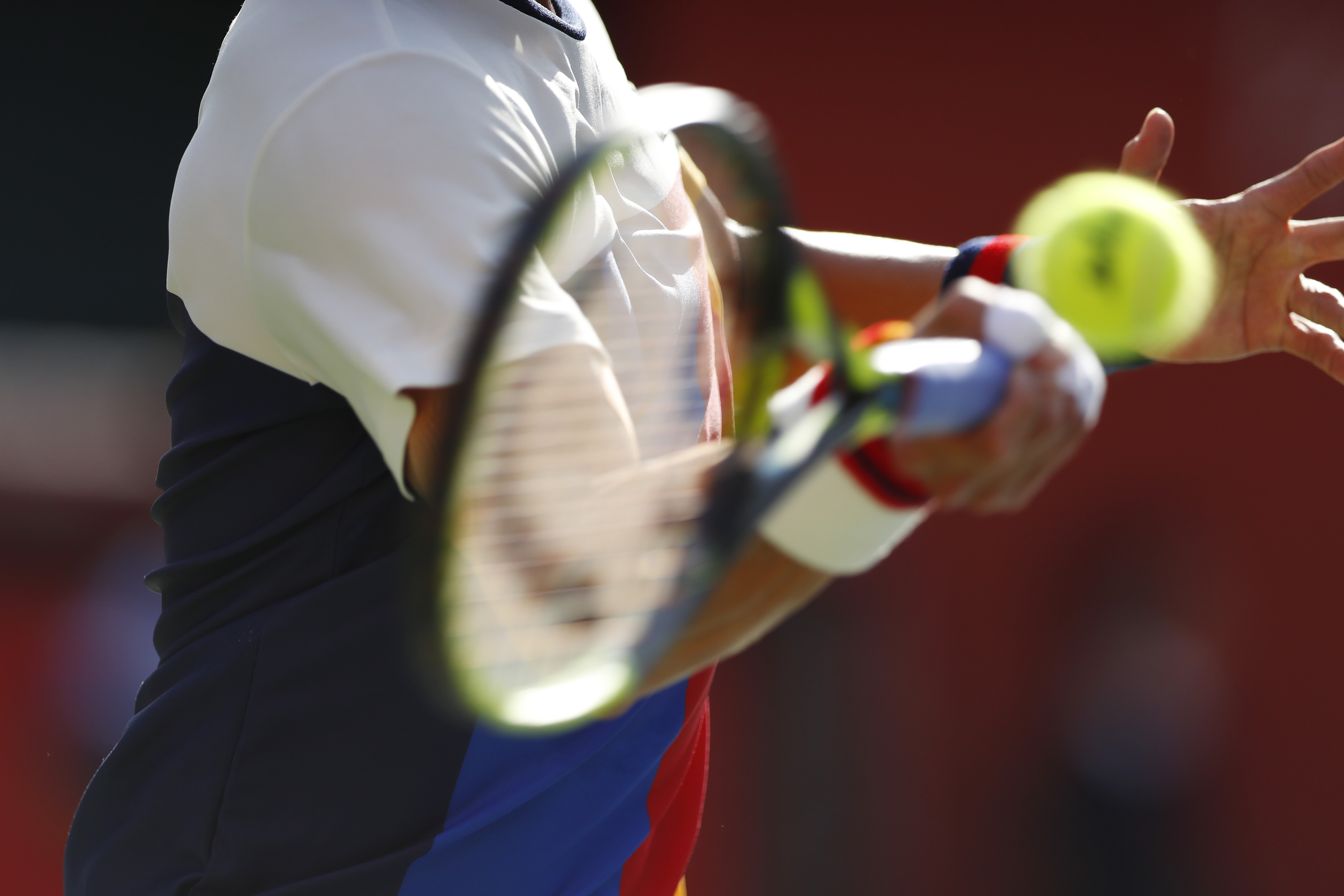 Understanding tennis court surface differences
Tennis, unlike other sports, is played over three different surfaces - hard, grass and clay. It's paramount for bettors to understand the characteristics of each court type.
Before betting, you should understand how the court will play and which type of player it favours. Having more knowledge than other bettors can present you with trading opportunities on players who are undervalued by the market.
What we know about hard courts
Generally considered to be the middle ground between the clay courts and grass, hard court speed slots somewhere in between – more towards the grass court speed than clay. Due to the hard surface, the bounce of the ball can be quite high but unlike grass, it can be much more predictable, which generally results in longer rallies than the other two surfaces.
Analysing court speed
The two-year aces per game ATP average is 0.50 - just one ace served every two games. However, the court type can have a big impact on the number of aces served.

What is noticeable is that hard courts don't have anywhere near the difference in aces per game compared to the ATP average as grass or clay.
Trading on matches
Given that hard courts don't vary from the ATP service mean in the same way that grass and clay does, it may pay to look for slightly different angles for trading matches at Flushing Meadows.
Outside the big three of Rafael Nadal, Roger Federer and Novak Djokovic, Marin Cilic and Alexander Zverev are the next two leading in combined break-hold percentage, as seen from the table below. However, unlike Cilic, who won this event in 2014, been to the Australian Open final this year – hard court – and last year's Wimbledon final, Zverev, now ranked number 4 in the world, has never been beyond the second round here, and until this year at Roland Garros, had never made a Grand Slam quarter-final.
Zverev has been touted as the next rising star of men's tennis and is currently trading as the 13.5 fourth favourite, but the fact that he is so highly thought of is heavily factored into his price and he looks like the type of player that could offer opportunities to take on in the early rounds for trading purposes, given he will be seeded 4th and his much lower-ranked opponents for the first few rounds will very likely be trading at big prices in the match bet markets
Andy Murray, a three-time Grand Slam winner - including here in 2012 - is working his way back from injury due to back surgery has only had seven matches in 2018. He could be particularly vulnerable over the best of five sets.
In his most recent match at Cincinnati, he was 1.32 to beat ATP-ranked 17 Lucas Pouille and duly lost the match 2-1. Prior to that at ATP Washington after he came through three three-set matches he had to withdraw from the tournament, so is still clearly working on finding full fitness. Given the chance that he could be put through a five-setter early in the tournament against lower grade players, he will very likely start at prohibitive odds - again offering the potential for a trading angle into his matches.
One more player worth highlighting for trading purposes in the early rounds is David Goffin. He has been playing consistently well over the last year and is currently ranked world number 10. He has the lowest serve percentage of the top 10 players on hard courts but has the third-highest break percentage of 25.4%, thus offering exactly the type of scenario a tennis trader hopes for with plenty of breaks of serve and price swings.
The table below compares the last two years hard court mean averages as well as the combined hold and break percentage for the current ATP top 10.
Trading on the outright market
Kevin Anderson, Cilic and Federer stand well clear of the top 10 players in the world for aces on hard courts, which could explain their ability to go deep in hard court events. The more aces you hit, the fewer rallies you must play, which as previously stated tend to be longer on hard courts than clay or grass. Given that Slams are the best of five-sets this is particularly useful.

Federer, of course, has won the US Open five times, but his last victory here was in 2008.

Anderson made the final last year and Cilic triumphed in 2014. They are currently trading at 48 and 22 respectively. Given both have already demonstrated their ability on hard courts and this event, their ability to go deep could offer excellent opportunities to hedge your bets or even trade out altogether for a profit.

Another player who could offer a similar position is Stan Wawrinka. Although the 2016 Flushing Meadows champion missed his title defence last year because of injury, he is making his way back from surgery on his knee and has recently found some decent form, taking Federer to three sets in the quarter-final of the Cincinnati Masters, following on from making the final of the Canadian where he was beaten by world number 1 Nadal.

In the four years prior to missing last year's event, Wawrinka has a win, two semis and a quarter-final to his name at Flushing Meadows. The current 40 available on the Exchange could again offer an excellent trade position if he maintains this recent improvement in form.
Other US Open betting factors
Grand Slam matches are played over the best of five sets, with the finalists needing to play seven matches in a fortnight - understand how by playing best of five-set Grand Slam matches instead of three-set ATP tournaments increases the favourite's chances of winning the tennis match.
This means that while fitness is a crucial aspect of success for players in Grand Slam events, and getting through the early matches without playing long, five-set matches can be critical, given the already highlighted fact that rallies on hard courts are on average longer than clay or grass, when trading matches later in the tournament it is important to take into account how the players have performed in their previous matches, whether they've been winning in straight sets or having had to come through tough, long matches. This can be even more crucial given the heat and humidity in New York at the time of year.
---