How are my funds protected?
All transactions with Smarkets use Transport Layer Security (TLS) and Secure Socket Layer (SSL). Please read our terms and conditions for more details.
All customer funds deposited by customers registered in the UK are held by Smarkets (Clients) Limited, a group company established for the exclusive purpose of holding customer funds, under the terms of the Trust Deed.
According to the UK Gambling Commission's customer funds rating categories, this provides a high level of protection.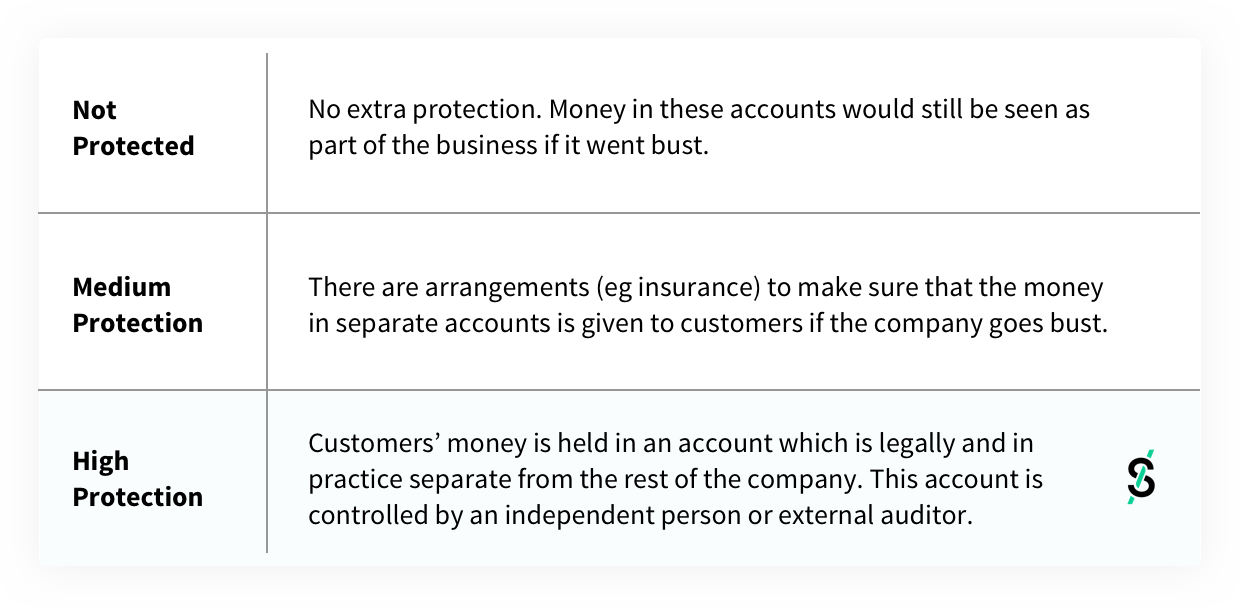 Smarkets holds the funds of players registered outside the UK separately from business accounts in dedicated ring-fenced accounts for players.
---