Removing a card from your account
You can remove a card from your Smarkets account on the account page by clicking Manage Payments as shown below: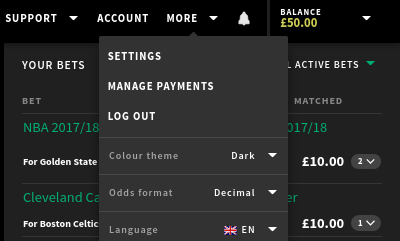 1. Please select a card you wish to remove and confirm the removal.

2. You will receive a notice confirming your card has been removed.

Replacing your card
If you're adding a replacement card, please remove your old card once the replacement has been added (by making a deposit with it) and then contact our support team who will authorise the removal.
Please note: We can only remove cards that have expired, been lost, damaged or cancelled.
---